Question: Hi Admins, Firstly I think you are doing a fantastic j
« Back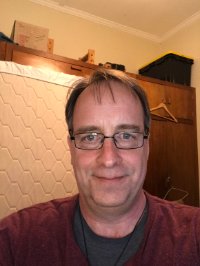 by:
Meggs
Jul 15 2020, 8:21pm CST ~ 2 weeks, 5 days ago.
Question: Hi Admins, Firstly I think you are doing a fantastic job with your work on this site, it is a fabulous resource and I use it regularly. I just have a small request / suggestion, would it be possible to add audio examples to the Top Roots flash card sets. Most, if not all of the Top Roots seem to have audio examples in the dictionary but they have not been linked to the Top Roots flash cards. It would make it a lot easier to have the audio example available directly in the flash cards. Kind Regards.
jkos
Jul 15 2020, 9:41pm CST ~ 2 weeks, 5 days ago.
Hi @Meggs ! The only tricky part is that the pronunciation can change depending on which word the root is in. I think, when practicing root flash cards you should attempt to say the words in your head with every syllable given the same stress so you don't mess yourself up. Does that make sense?
« Back to Main Page
Views: 48