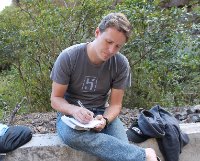 nhammond's Profile
Tagalog.com - A website for learning the Filipino / Tagalog language.
Signed up:
1 year, 2 mos ago,
Last active:
4 mos., 11 days ago
# Forum Posts:
4
Forum Posts »
Badges:
Supporter
Serious Supporter
VIP Supporter
Filipino Language Skill Level:
Beginner
Visited the Philippines Before?:
Yes - Several times
Gender:
Male
Location:
United States
Native Language:
English
More about me:
Native English speaker, San Francisco resident, married to a Filipina-American with 2 kids learning Tagalog from their Lola. Living in a bilingual household and trying to catch up.